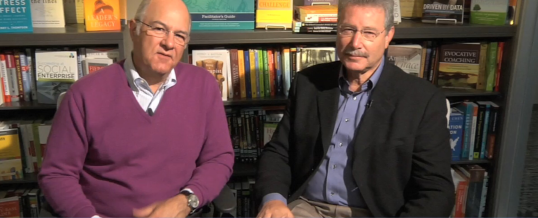 We sat down with best-selling Wiley publishing authors, Kouzes and Posner, to discuss what leadership is really about. If you have ever been in a position of management, leadership, or ownership, the advice given in this short video is golden!
Kouzes and Posner state, "Leadership is not about personality; it's about behavior—an observable set of skills and abilities. We discovered that when leaders are at their personal best there are five core practices common to all: they Model the Way, Inspire a Shared Vision, Challenge the Process, Enable Others to Act, and last but certainly not least, they Encourage the Heart."
Their "five practices" and "ten commitments" have been proven by hundreds of thousands of dedicated, successful leaders. This edition, with almost one-third new material, emphasizes the global community and refocuses on business leaders.
Find the book on Amazon HERE, but enjoy the preview and be inspired below!
Share