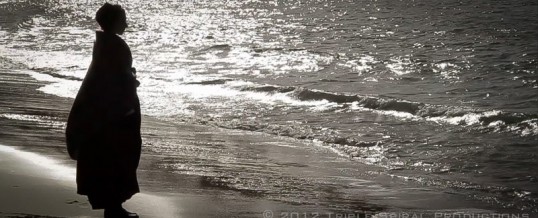 FOR IMMEDIATE RELEASE:


Twenty-one costumed actors, three tall ships, and nine locations recreate an historic voyage through multimedia
BERKELEY, California – Wednesday, March 6th, 2013 – Descendants of Irish immigrants have recreated an historic immigration voyage through video and music as a poignant reminder to Americans of European decent that their ancestors, too, were once immigrants. During the current national debates about immigration reform, Irish folk singer Amelia Hogan and Director/Producer Michelantony Dunston spent over 2 years creating the multi-media tribute to kick off the Irish-centric week of St. Patrick's Day.
"It is important that we remind fellow European Americans that our own ancestors were once discriminated against and faced incredible hardships to become Americans, just as many immigrants do today." -Michelantony Dunston, Director/Producer
Playing a pivotal role in the video project is the San Francisco Maritime Museum and the tall historical ship, the Balclutha, as well as the Square-Riggers, Lady Washington and the Hawaiian Chieftain. All three tall ships are visiting the SF Bay Area in March, and the Balclutha can be visited year round at the SF maritime museum.
The Irish traditional song  "Paddy's Green Shamrock Shore" and accompanying video portray an Irish worker as he leaves his love in Ireland for hope of returning with pockets of money.  This project was (in part) funded off of the community-based funding platform, Kickstarter.com.  The screening of the project and accompanying performance takes place in Berkeley at the Starry Plough Pub on Sunday March, 10th from 4pm-7pm.
Dunston's award-winning company, Triple Spiral Productions, produced the video and is located in Richmond, CA.  The video will be submitted to the festival circuit this spring. For more information on singer, Amelia Hogan, visit www.reverbnation.com/ameliaisaverb For more information on the production company, visit www.triplespiralproductions.com, or contact Micha Dunston at 510-235-0333.
—END—
###
Share