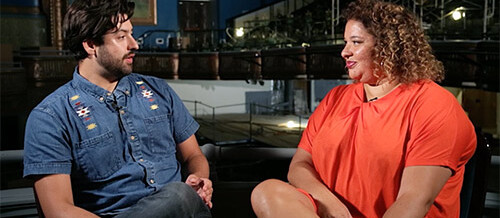 Congratulations to our friends at the Curran Theater in San Francisco for their grand remodel and re-opening! The Curran theater has been host to many broadway shows over the years, recently re-opening to the West Coast premier of "Fun Home" on January 26th. We brought our video production team to document the bulk of the remodel, which focused on the lobby, auditorium, and installation of beautiful new restrooms. One of the most historical moments at the theater include a scene from the 1950's film "All about Eve" in which Marylyn Monroe and Betty Davis meet in the lobby. Recently, the Oscar Nominated Film "Fences" premiered at the Curran with a red carpet event, including Denzel Washington.
ABOUT ECLIPSED:
Garnishing 6 Tony Awards, "Eclipsed" showcases an all women cast, premiering during Women's History month. Set during the Liberian Civil War of 2003, Eclipsed is the story of a band of captive "wives" of a rebel officer. Facing daily rape and violence at the hands of their abusers, they they have formed an unlikely sisterhood to deal with the violence and struggle all around them. However, their delicate balance is thrown into disarray with the arrival of a new young girl; tensions begin to surface quickly in their neglected corner of the compound, forcing each woman to confront their individual realities, and decide between remaining in the compound, or going out to find to escape the sexual violence.
Curran's Wally Hays and Eclipsed Director Liesl Tommy from Triple Spiral Productions
We documented this special re-opening in a sit down interview with the director of 'Eclipsed,' Liesl Tommy. It was an exciting grand re-opening gala (for the musical 'Fun Home,) where we had a chance to interview Lieutenant Governor Gavin Newsom, former SF mayor Willy Brown, and film critic, Jan Wahl.
Share