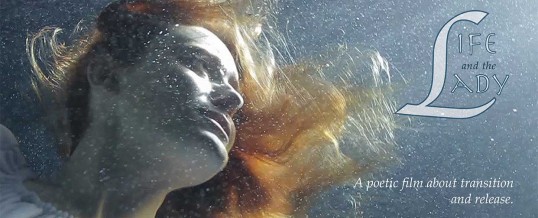 After a period away from narrative filmmaking, we are proud to be launching this Kickstarter.com fundraiser for our new narrative short, "Life and the Lady."
FOR IMMEDIATE RELEASE:
    'Death is a Myth' According to Kickstarter Filmmaker
Independent Film 'Life and the Lady' Aims to Change Public Perception
of Death while Dealing with Tragic Loss of Crewmember.   
RICHMOND, California – Monday, July 15th, 2012 – San Francisco Bay Area video production company Triple Spiral Productions is creating an underwater short film project challenging the belief that death is an end unto itself. Michelantony Dunston, former hospice volunteer and Francis Ford Coppola award recipient, is directing the film entitled 'Life and the Lady.' The film is about a young woman who is drowning as she begins a conversation with what she perceives to be 'death.'
While a Kickstarter.com fundraising video was being completed for the project, studio owner Jack Gittings died suddenly of a heart attack at the age of 62. He assisted in the underwater training, lighting, and facilities use at Fathom Films in Woodside, California, up to the point of his passing.
"It's as if death came and challenged this production by taking away our main supporter and friend; Ironic for a film about death. Jack will be sorely missed and we have dedicated this film to his memory."
–Michelantony Dunston, Director / Producer
The film's script includes an ongoing conversation with death that twists in a unique manner, mixes genres, and has an ending that, in Dunston's words, "Challenges the audience to uncover a different perspective on our ultimate fate." Upon completion and funding, the 'Life and the Lady' project is to be submitted to major national and international festivals such as Sundance, Telluride, Tribeca, Cannes, Hong Kong, and London, to name a few.
Dunston's company, Triple Spiral Productions, is an award–winning video production company located in the San Francisco Bay Area, and will run the Kickstarter video until the campaign ends on Sunday, August 12, 2012.
For more information on the 'Life and the Lady' short film project dedicated to Jack Gittings, visit the Kickstarter.com project page, visit http://www.triplespiralproductions.com, or contact Michelantony Dunston at 510-235-0333.
—END—
Share