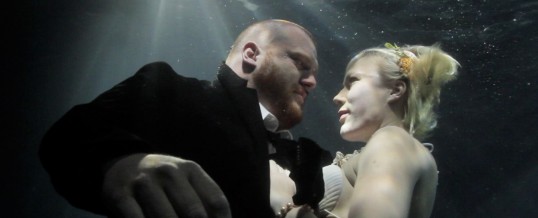 …No, not in the way a homeowner might be on a mortgage, rather, we have the capability of bringing underwater dreams to life!
Director of Photography, Michelantony Dunston, spent the greater part of the spring becoming NAUI certified for Scuba Diving, and then applied his knowledge to provide his clients (Jamie DeWolf and Forrest Day) with some spectacular underwater footage.
Shot in the SF Bay Area's largest underwater Studio (Studio Sea at Fathom Films,) this scene depicts a singer in a business suite who is sleepwalking underwater. The Mermaid (Iara Mandyn) lures, then scorns him. We would like to give thanks to Jack Gittings and Iara Mandyn (co-directors of  Studio SEA in Woodside) for their gracious hospitality.
Do you have an underwater idea for your project? Give us a shout and we'd be delighted to help!
Share